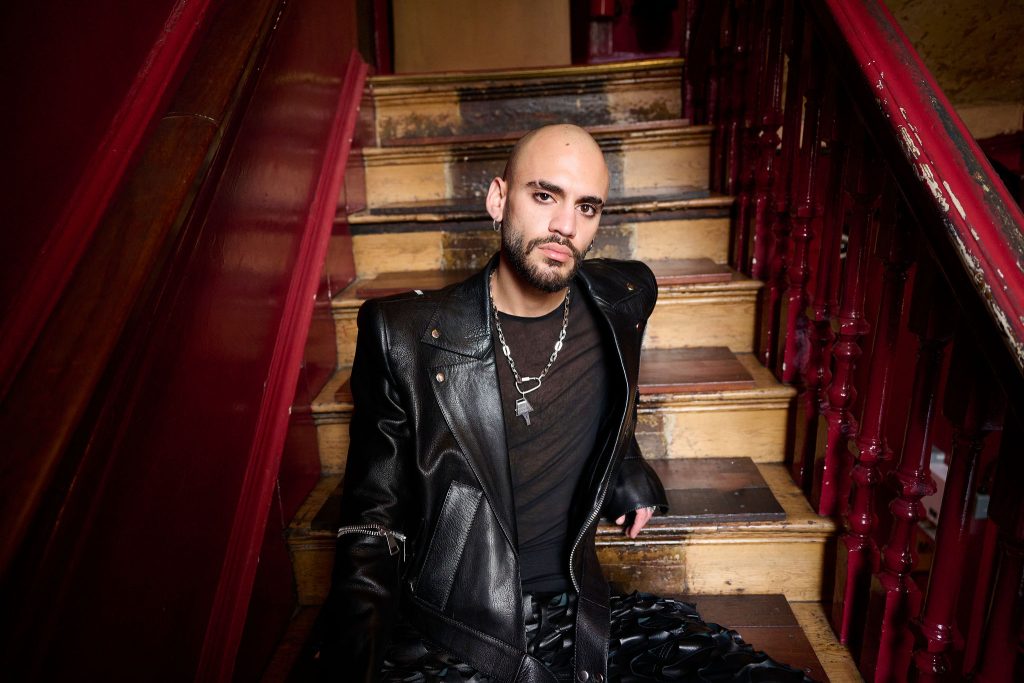 And the winner is…
Gal Benjamin, a Fashion Design graduate of Shenkar College of Design, Engineering and Art has been crowned International Winner of the Real Leather. Stay Different. Student Design Competition at a live final in London.
The award was presented by Chairman of the Judges Kerry Brozyna, Vice President of Wolverine Worldwide, at an awards party attended by winners of the regional student design competitions, leading fashion industry experts and influencers.
The judging panel included Christopher Koerber, Managing Director, HUGO BOSS, Rosie Wollacott Phillips, Head of Sustainability, Mulberry, Leanne Elliott Young and Cattytay, Co-Founders, Institute of Digital Fashion and Mike Adler, Style & Fashion Director.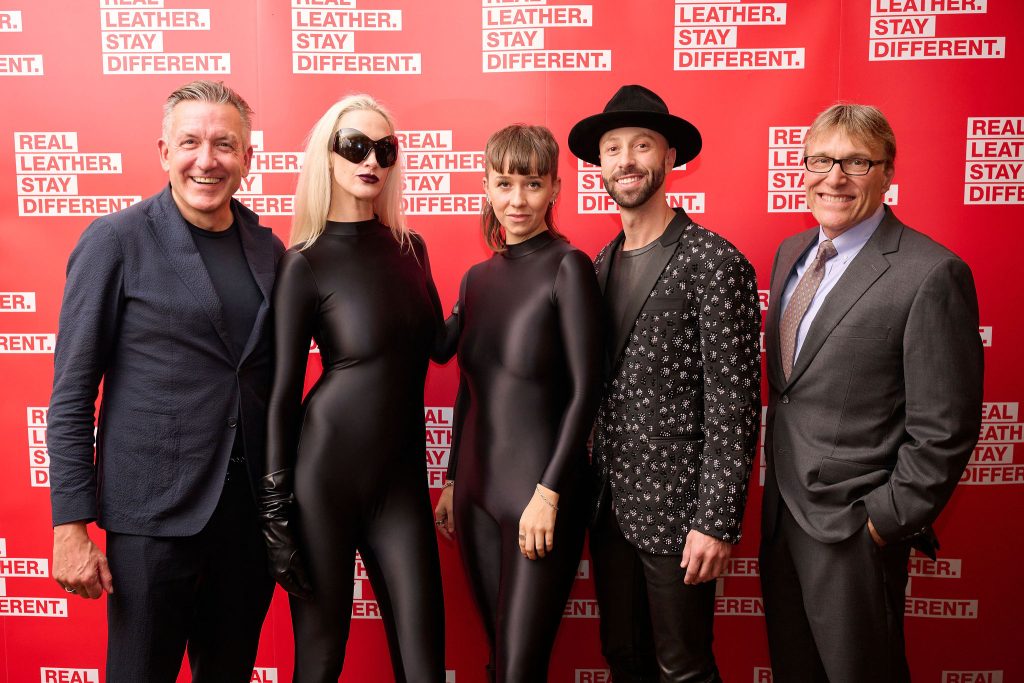 Gal's design, a pair of low waisted, androgynous trousers entitled ''Alexithymia'', was inspired by the condition of that name which describes the inability of men to recognise and express emotion as a result of repressive upbringings caused by the constraints of the stereotype of masculinity.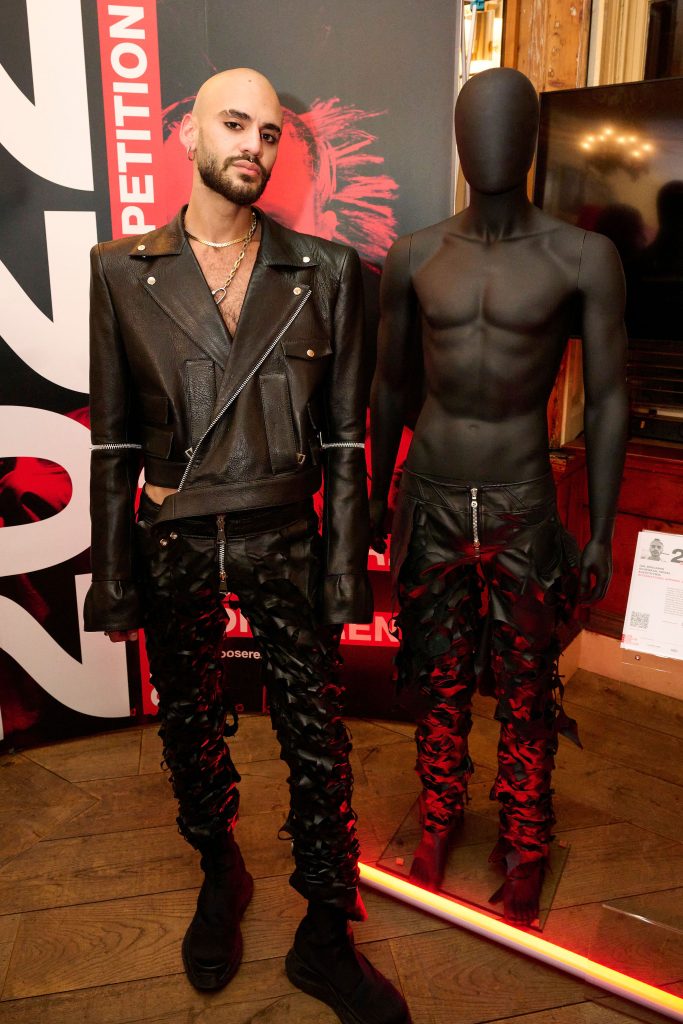 The trousers were made using leather offcuts from other design projects of theirs. Gal said: "I'm amazingly proud to win this award. My piece is made from offcuts of leather from other designs of mine, so I'm pleased to be able to use the leftovers. "The whole process really educated me as to how sustainable leather is. My design was inspired by my research into men's behaviour and the violence and destruction caused by toxic masculinity which translates into Normative Male Alexithymia. It's intended to challenge the usually aggressive tailoring of menswear."
Speaking on behalf of the judges, Christopher Koerber said: "The next generation of young designers has a critical role to play. Not only in thrilling with new designs and styles but putting the industry on a footing where sustainability, the use of natural materials, the reduction of waste and a more considered approach to the cycle of fashion, comes to the fore. Gal Benjamin, with Alexithymia, really delivers on this with a piece that radically challenges the notion of toxic masculinity."
The standard of entries was extremely strong and each of the other finalists was highly commended by the judges. Peruvian Gianluca Ambrosini (SCAD Savannah, USA) designed a shopping bag with a replaceable internal pouch which allowed the more perishable, non-leather elements to be replaced when they wore out. This can also be changed to alter the look of the bag. Christopher Koerber said, "I could put a Hugo Boss label on it and sell it right now.
Anna Melegh (London College of Fashion, UAL, UK) is originally from Hungary. She designed a pair of boots based on a bin bag. Entitled Haute Couture Trash, the boots were inspired by the juxtaposition of luxury and waste, and, she explained, also by the Hungarian saying: "something is so spoiled it starts to grow legs and walk away."
Lior Weinberg, (Shenkar College of Engineering, Design and Art, Israel) entered a design entitled Paradox of Fashion which was a jacket, based on Chanel's classic design, but oversized and made from woven leather. She said: "I wanted to examine individuality within the constraints of uniformity. Leather was the best material to use in terms of colour, weight, appearance and sustainability.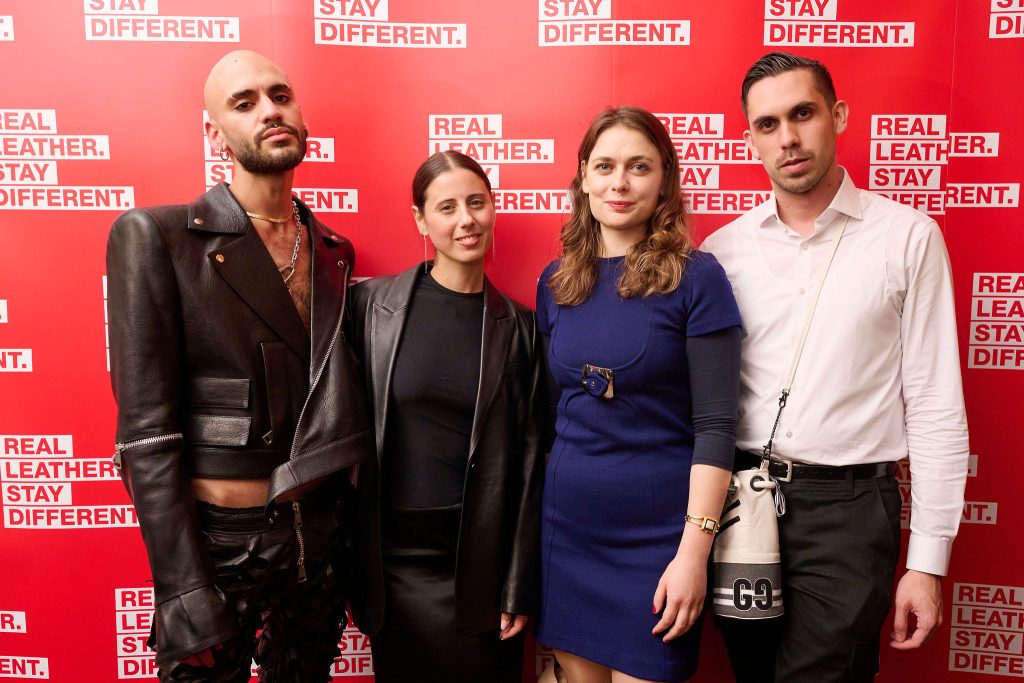 The competition attracted almost 2000 entries from 130 academic institutions representing 40 countries. Kerry Brozyna, Chair of the Judges, ended the event by calling on attendees to look again at the materials and processes they use, and to reconsider the use of synthetics, adding: "The onus is on us to provide industry and consumers alike with the information to make informed choices to the benefit the planet. In the case of leather, a by-product of the meat and dairy industries, that choice is simple. If we need to use marginal lands to produce the food our growing global populate needs, then we need to be responsible in how we use the waste from that process. Natural, durable and biodegradable materials, repurposed for use, must be our priority before we look to the fossil fuel industry for cheap, short-term solutions."
Finalists' pieces were made by leather specialists AForce to create a capsule collection, displayed at the Live Finale. AForce is recognised for its innovation in leather design and application and commitment to zero-waste.
Digital fashion partners, the Institute of Digital Fashion (IoDF) will take Gal Benjamin's winning apparel design 'into the metaverse' by creating a 3D asset, bringing the competition to life through an innovative AR try-on that can be experienced globally.